2015
Técnica mixta sobre papel Fabriano 220g 
70 x 50 cm.
Espacios pretende reflejar un espacio  interior cerrado, entendiéndolo como estructuras que delimitan el exterior y forman espacios 
concretos, ya sean referentes a habitaciones o espacios similares. Asimismo el hecho de plasmar un espacio interior conecta de forma 
inconsciente con un espacio interior e intimista personal. Puertas y paredes se convierten en elementos alegóricos que recrean ambos 
espacios. 

______
Espacios aims to reflect a closed and interior space. It understanding as structures that delimit the exterior and form specific spaces, 
whether they are referring to rooms or similar spaces. Likewise, the fact of capturing an interior space unconsciously connects with an 
interior and personal intimate space. Doors and walls become allegorical elements that recreate both spaces.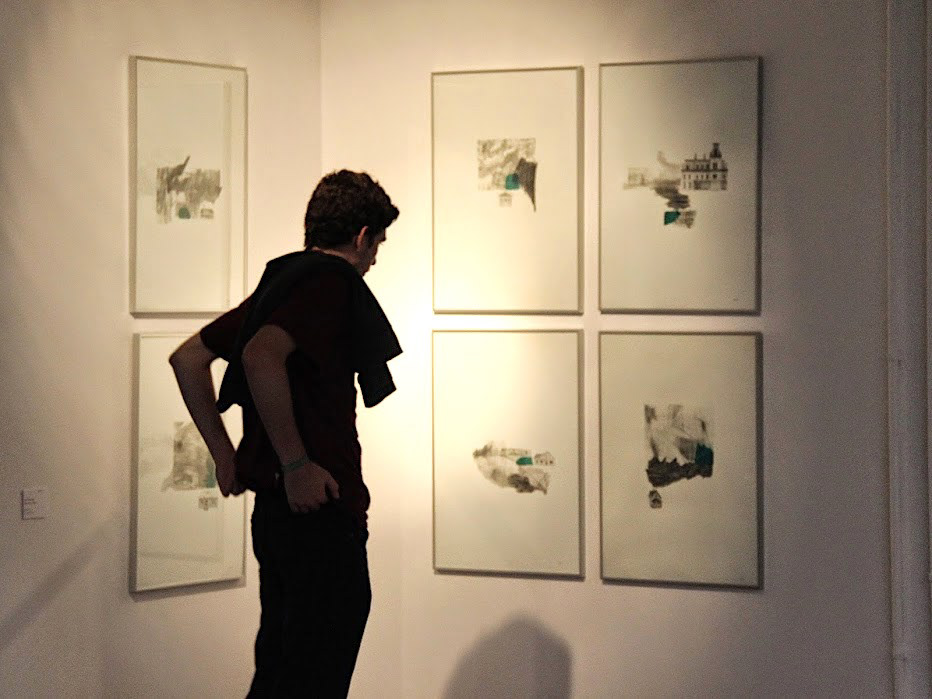 2014
Técnica mixta sobre papel Fabriano 220g 
70 x 50 cm.
Epitafio para un paisaje es la construcción de un marco visual para un diálogo entre la realidad del paisaje modificado y la apariencia del 
paisaje, como resultado de un ejercicio crítico y de reflexión al aumento de las ciudades frente a la destrucción del paisaje natural. El dibujo
substituye al texto para homenajear este espacio natural destruido y se convierte en una serie de 21 registros de paisajes imaginarios con
elementos antinaturales.
______
Epitafio para un paisaje is the construction of a visual framework for a dialogue between the reality of the modified landscape and the 
appearance of the landscape. It's the result of a critical exercise and reflection on the increase of cities in the face of the destruction of the 
The drawings replace the text to honor this destroyed natural space and it becomes a series of 21 records of imaginary landscapes with