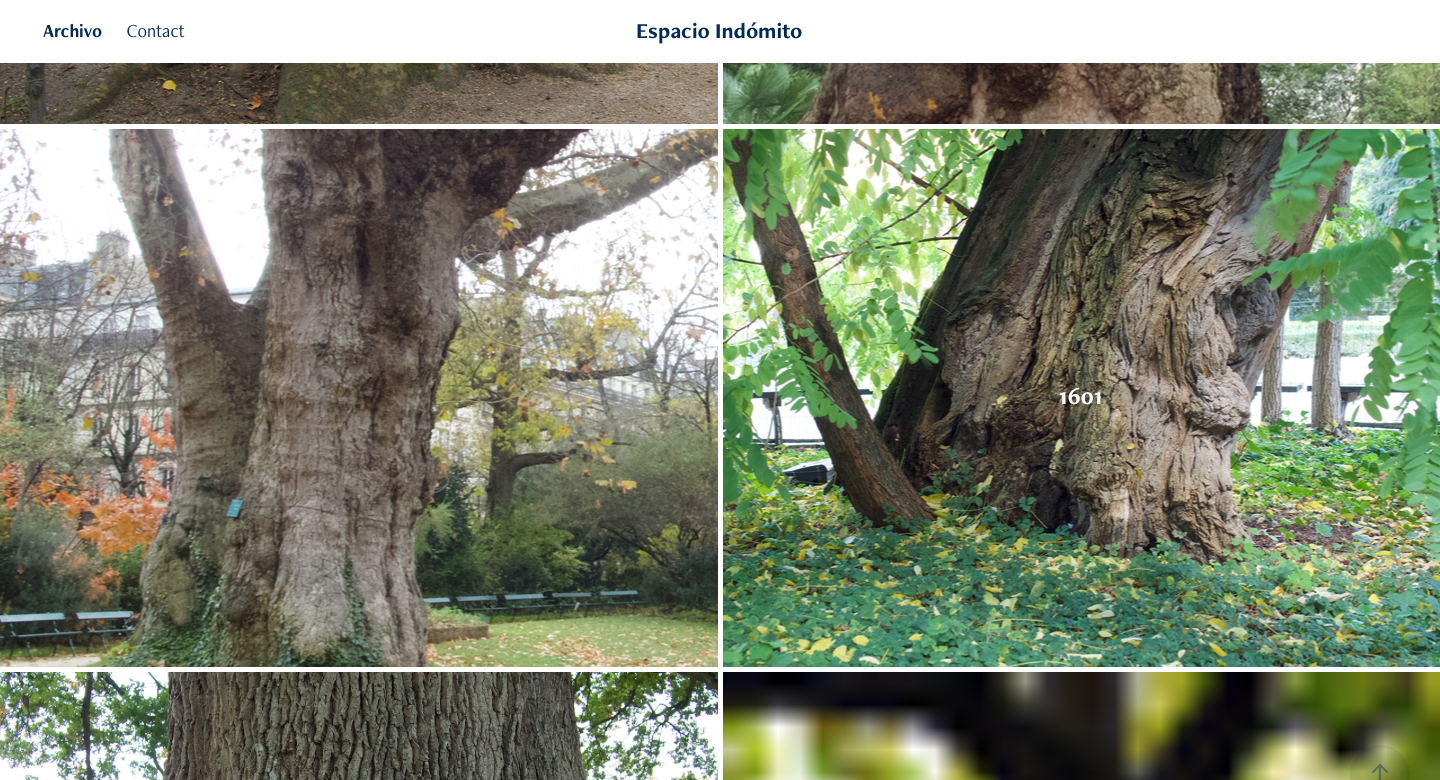 Espacio Indómito

2019
Proyecto web del Archivo de
Árboles Notables de París.
Los Árboles Remarcables son aquellos árboles que por su edad, dimensiones, formas, pasado o también su leyenda se han convertido en singulares. Espacio Indómito trata de un cartografiado subjetivo en relación a la búsqueda de lo indómito en la ciudad.
Indomitable Space
2019
Web project of the Archive of
Notable Trees of Paris.

Arbres Remarquables are those trees that due to their age, dimensions, forms, past, or their legend, have become singular. Espacio Indómito deals with a subjective mapping in relation to this search for the indomit in the city.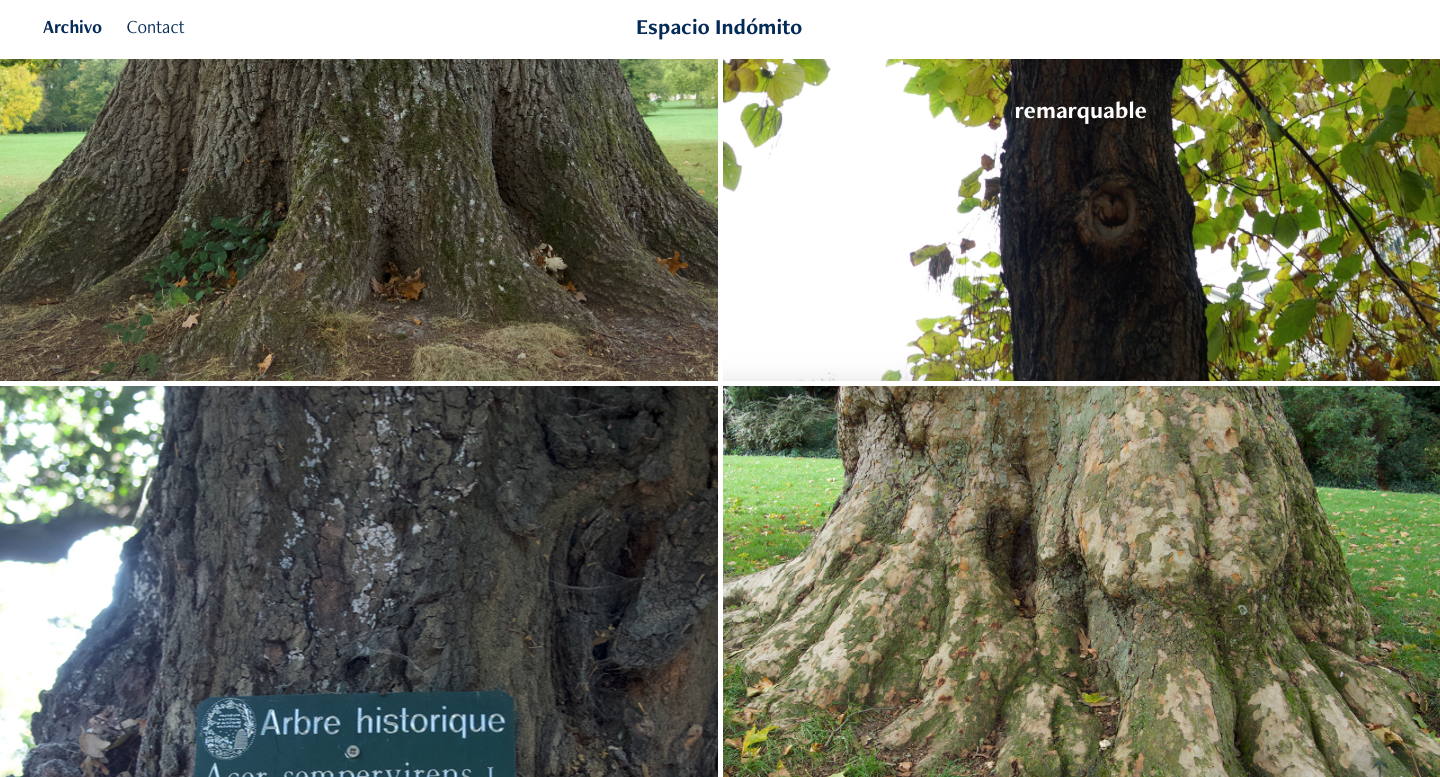 Proyecto desarrollado gracias a  
la Beca FormARTE 2019
Colegio de España en París 
Ministerio de Cultura y Deporte, 
Gobierno de España
JCE Residency Program 
de Montrouge.